Amazon Is Shipping Packages In Super Mario Bros. Boxes For The Month Of November
The next generation of consoles could hypothetically be shipped in a Nintendo case, as Amazon is randomly using Super Mario Bros. boxes throughout November.
2020 marks the 35th anniversary of the Super Mario Bros. series and Nintendo will be celebrating it into next year. This year saw the release of games like Mario 35 and Super Mario 3D All-Stars, while 2021 will see Super Mario 3D World + Bowser's Fury coming to the Switch.
Related: Lego Super Mario Sets Currently Discounted At Amazon
It seems Amazon is also getting in on the Super Mario Bros. 35th anniversary celebrations. According to the missions section on Mario's Nintendo page, Amazon will be shipping items in a number of Super Mario Bros. branded boxes. These boxes will be distributed randomly, and purchasing a Nintendo item will not increase your chances of acquiring one. You can also earn 100 Platinum Points by finding the hidden trivia items on the official Mario 35th anniversary Amazon page. This promotion is only happening in North America, so the Brits in the audience shouldn't expect any Mario boxes.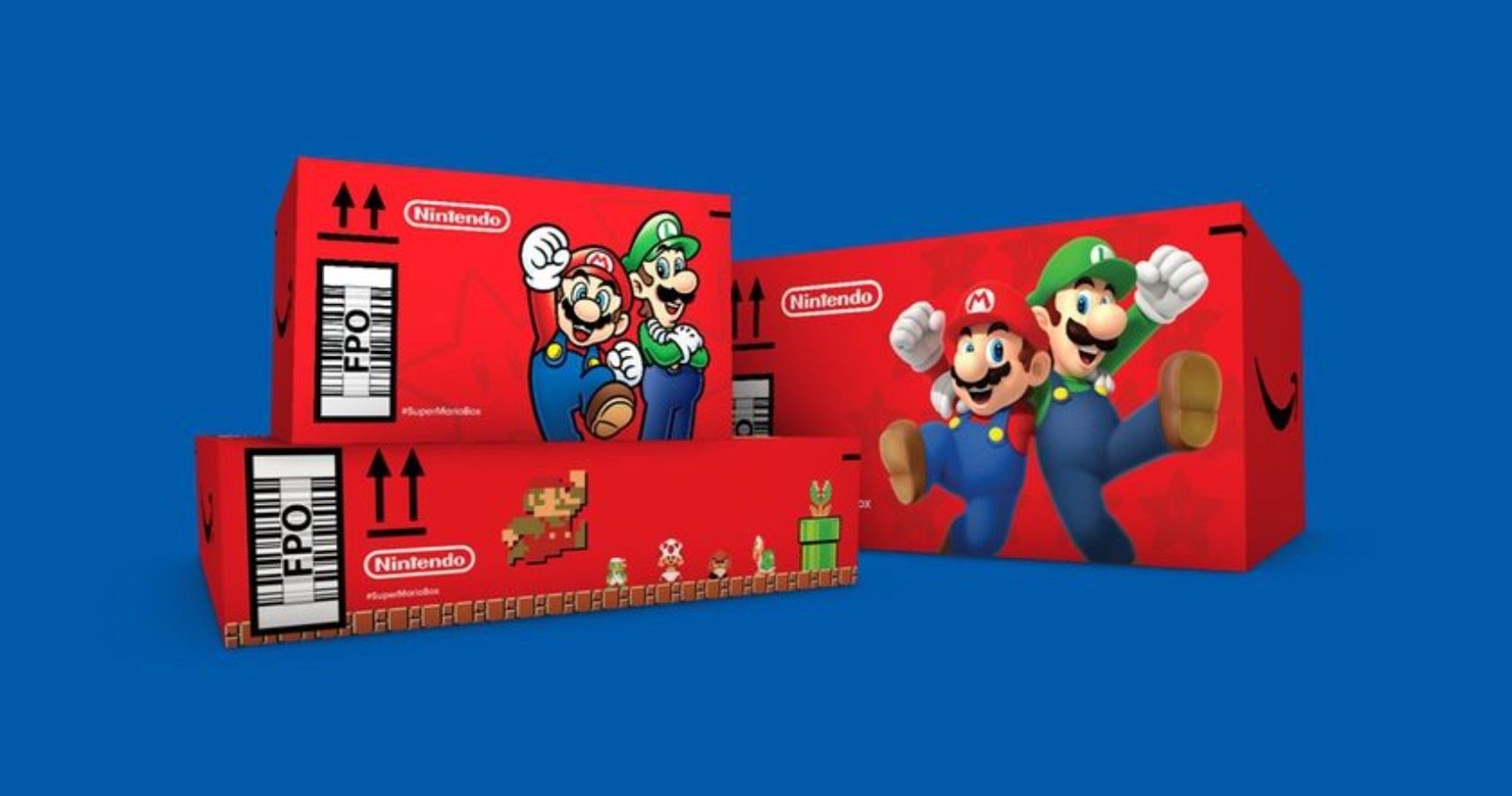 It's funny that this promotion is taking place in November, as this month will see the release of the PS5 and Xbox Series X. This means there is a chance that your next-gen Microsoft or Sony system could arrive in a Super Mario Bros. box. Then again, the PS5/Xbox Series X pre-order debacle means that you're not very likely to get either in the first place.
If you're lucky enough to receive one of these Super Mario Bros. boxes, then you should carefully disassemble it and put it to one side. You never know when an old video game item grows in value, especially ones relating to Nintendo. The fact that these boxes will be distributed randomly means that people can't guarantee that they'll receive one, so they could appreciate in value on the second-hand market. We've reached the point where old NES games sell for thousands of dollars at auction, so there's no reason why a limited edition box might not also be worth something someday, especially if many of them are being sent to people who might not realize their value and bin them after use.
Next: Amazon Luna Now Available In Early Access
Source: Read Full Article