All 8 Yakuza Games Are Heading To PS Plus This Year
The usual leak of what will be coming to PS Plus next month was quickly followed up with confirmation by PlayStation this week. Yes, Yakuza: Like A Dragon, the most recent game in the series, will be free to download and keep to all PS Plus subscribers in August. Even more good news, every single Yakuza game from the main series will be available through PS Plus before the end of 2022.
That's right, everything from Kiwami, the PS4 remake of the original PS2 game, to the aforementioned Like A Dragon, as officially confirmed on the PlayStation blog. Or from Yakuza 0 to the latest installment if you plan on playing them in chronological order. That's eight Yakuza games for you to play through without having to pay any extra for a single one. Well, providing you have the right subscription, of course.
That's where this all gets a little confusing. The tier of PS Plus you're signed up to will determine how many of the Yakuza games you'll be able to play through the service. First of all, and most importantly, Like A Dragon will be avialble to everyone, providing you are signed up to at least PS Plus Essential, the base tier. Once downloaded, you will be able to play the game for free for as long as you have an active subscription, so be sure to do it before the end of August.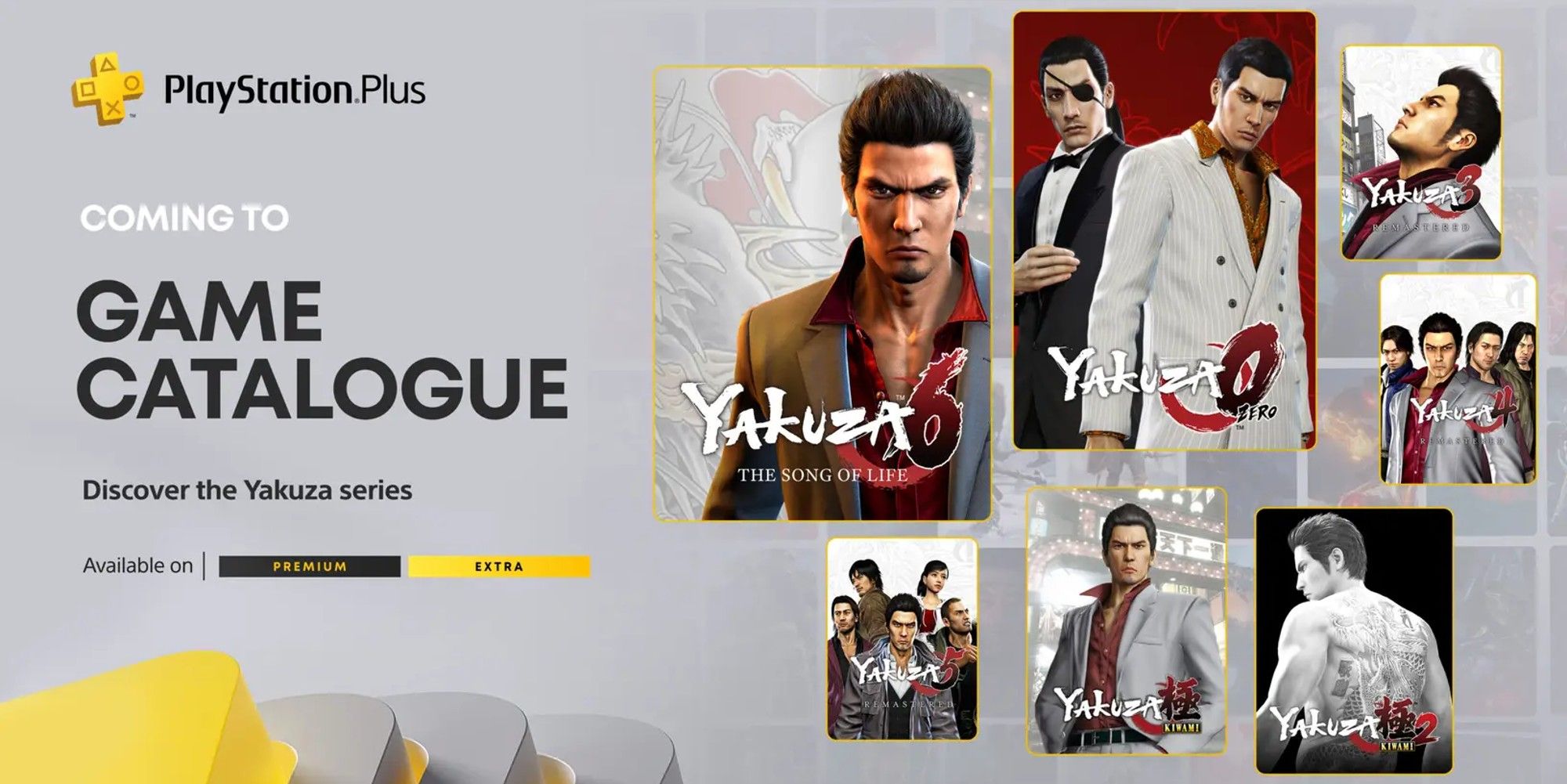 Also arriving on PS Plus in August are Yakuzas Kiwami, Kiwami 2, and 0. All three will be added to the PS4/PS5 games catalog which means anyone with an Extra or Premium subscription will be able to play them. The remastered versions of Yakuzas 3, 4, and 5 will be added later this year, but will only be available to play if you have PS Plus Premium. Finally, Yakuza 6 will also be added on an unconfirmed date later this year, and like 0, Kiwami, and Kiwami 2, both Extra and Premium subscribers will be able to play it.
Exciting stuff, especially for anyone with a Premium subscription who hasn't played a Yakuza game before. PlayStation has presumably staggered their arrivals to give you time to play the first games before moving through the saga. Hopefully you'll find enough time to play them all before Yakuza 8 arrives. The next game was teased for the very first time earlier this month via images in Famitsu.
Source: Read Full Article