Age of Calamity: All Damel Forest Korok Seed Locations
Quick Links
Escape Point Korok Seed
Eastern Route Korok Seed
Eastern Loop Korok Seed
Southeastern Outpost Korok Seed
Relic Crate Korok Seed
In Hyrule Warriors: Age of Calamity, the Koroks make a reappearance. Fans fell in love with them during the course of Breath of the Wild, when collecting their little tokens – the 'Korok Seeds' – would increase the size of your inventory. Now, you can enjoy searching for them in Age of Calamity, as well.
RELATED: Hyrule Warriors Age of Calamity DLC: Your Guide To The Vicious Monster Boss Battles
Each story quest – as well as a few optional challenges – has a certain number of Seeds to track down. There are five Korok Seeds to discover in Damel Forest during the story mission "When Courage Fails". This guide will walk you through finding them in the best order possible.
Escape Point Korok Seed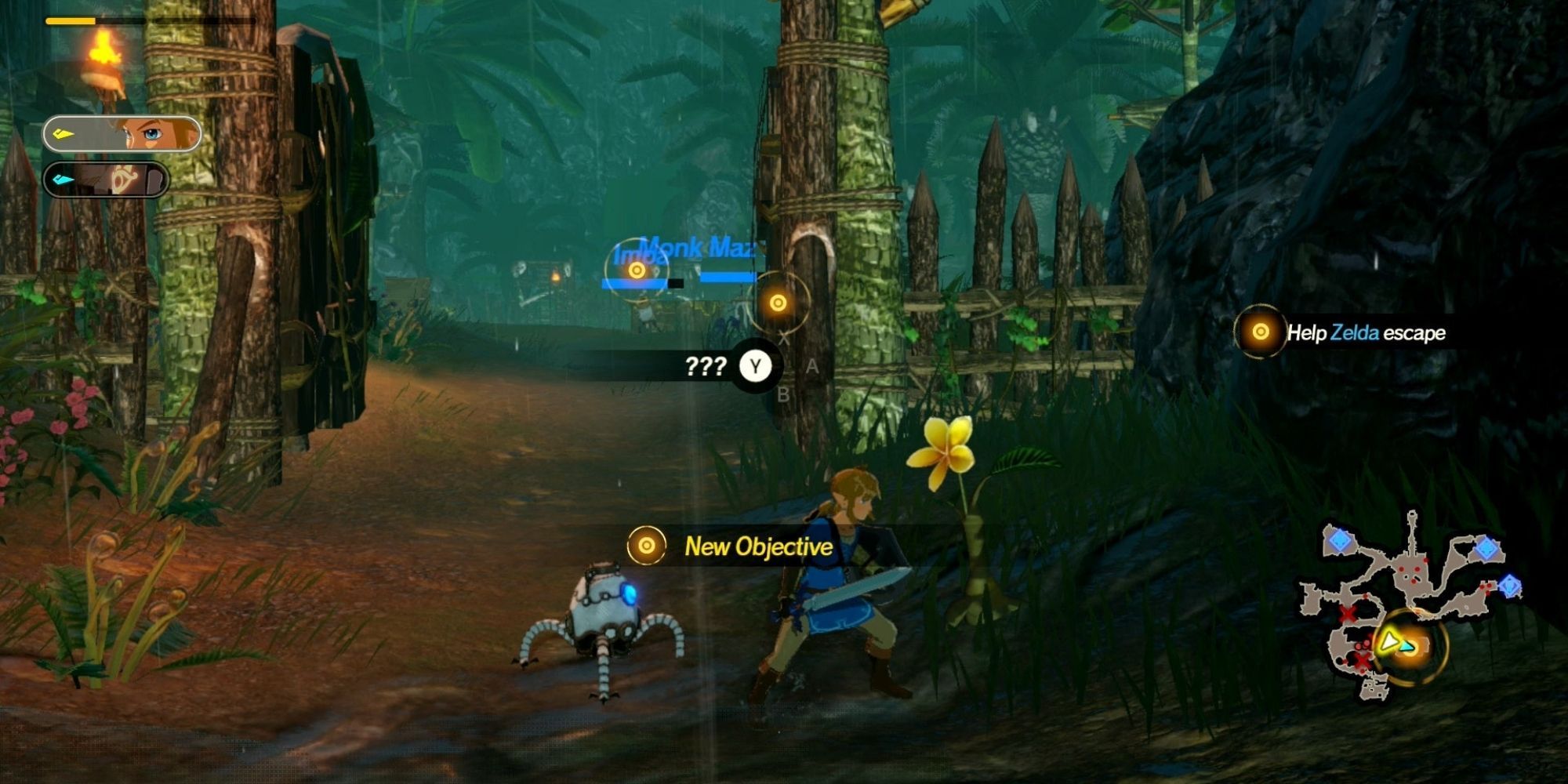 You'll need to progress quite a bit through this mission before you'll find the first Korok Seed. Eventually, you'll start escorting Zelda through the region and blowing up trees to block your enemies' paths. You'll blow up the third tree right before reaching the escape point marked on the map. Before entering that outpost, check the left-hand side of the gate for a Korok flower.
Eastern Route Korok Seed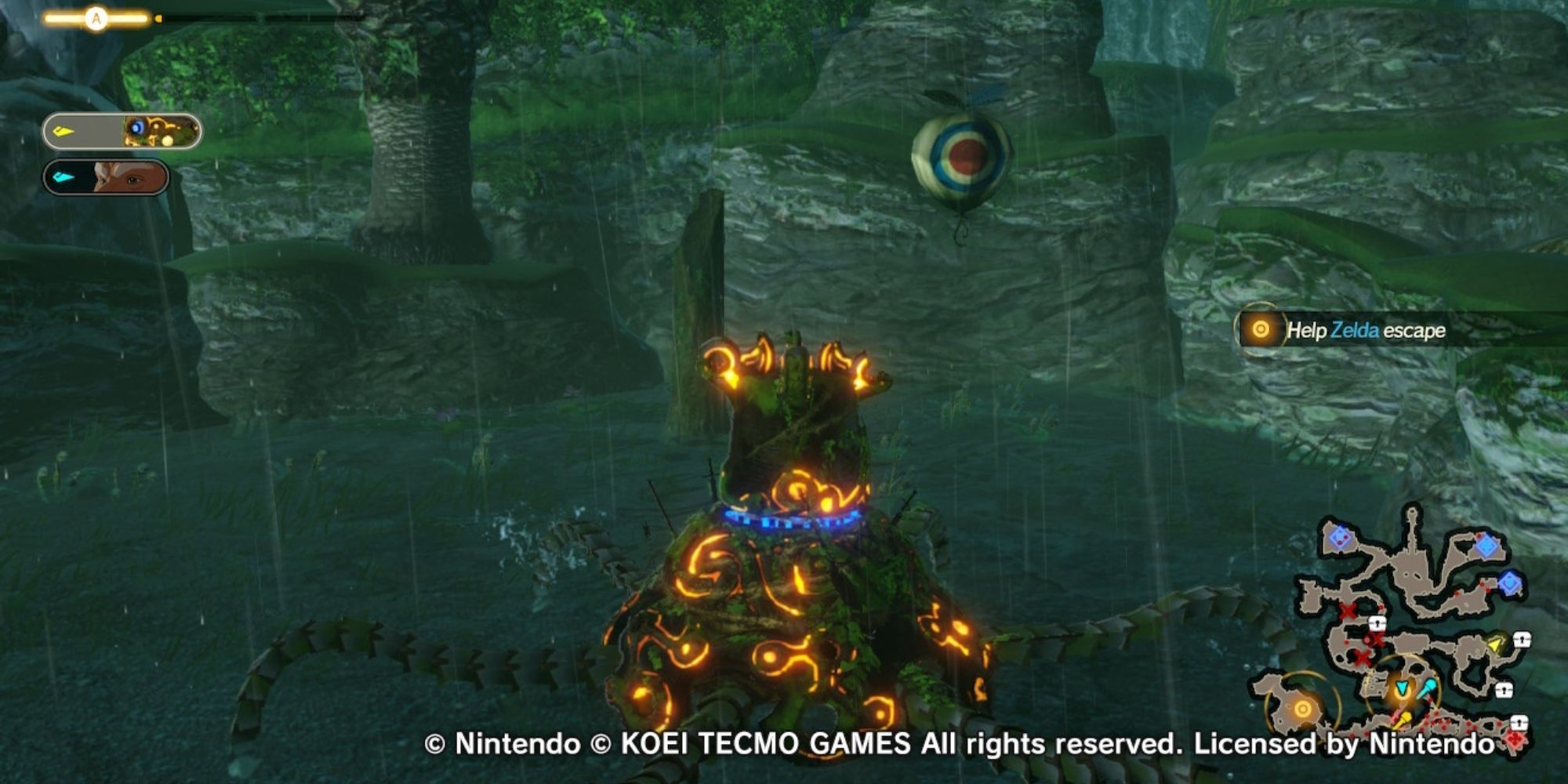 At this point, Zelda will ask for some time to rest and recover her strength. You'll need to defeat a few key monsters in order to keep her safe and progress.
You might be able to grab this seed while protecting her, but it can be chaotic so we recommend waiting until after.
When the mini-bosses are all down, head direct east from where Zelda was resting. On the left-hand side of that path as you progress – right after passing through an enemy outpost – you'll see a Korok balloon. Use stasis to pop it.
RELATED: Age of Calamity DLC: Guide To Unlocking And Using Zelda's Master Cycle
Eastern Loop Korok Seed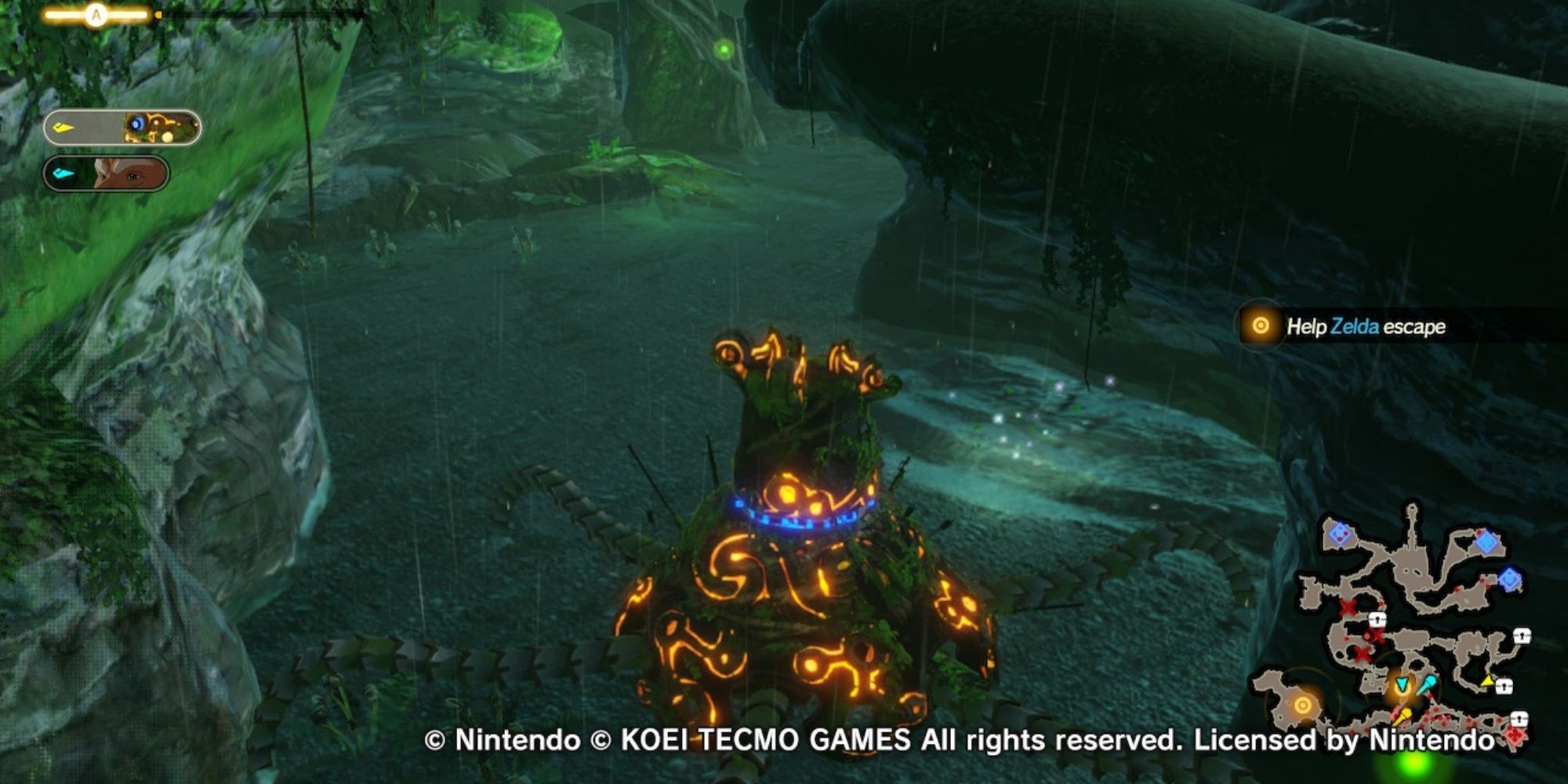 Don't head back to Zelda quite yet. Go south from the balloon Korok Seed and into the narrow looping path. In the southeast corner of that path, you'll see some glowing water and leaves – interact with it to discover a Korok.
Southeastern Outpost Korok Seed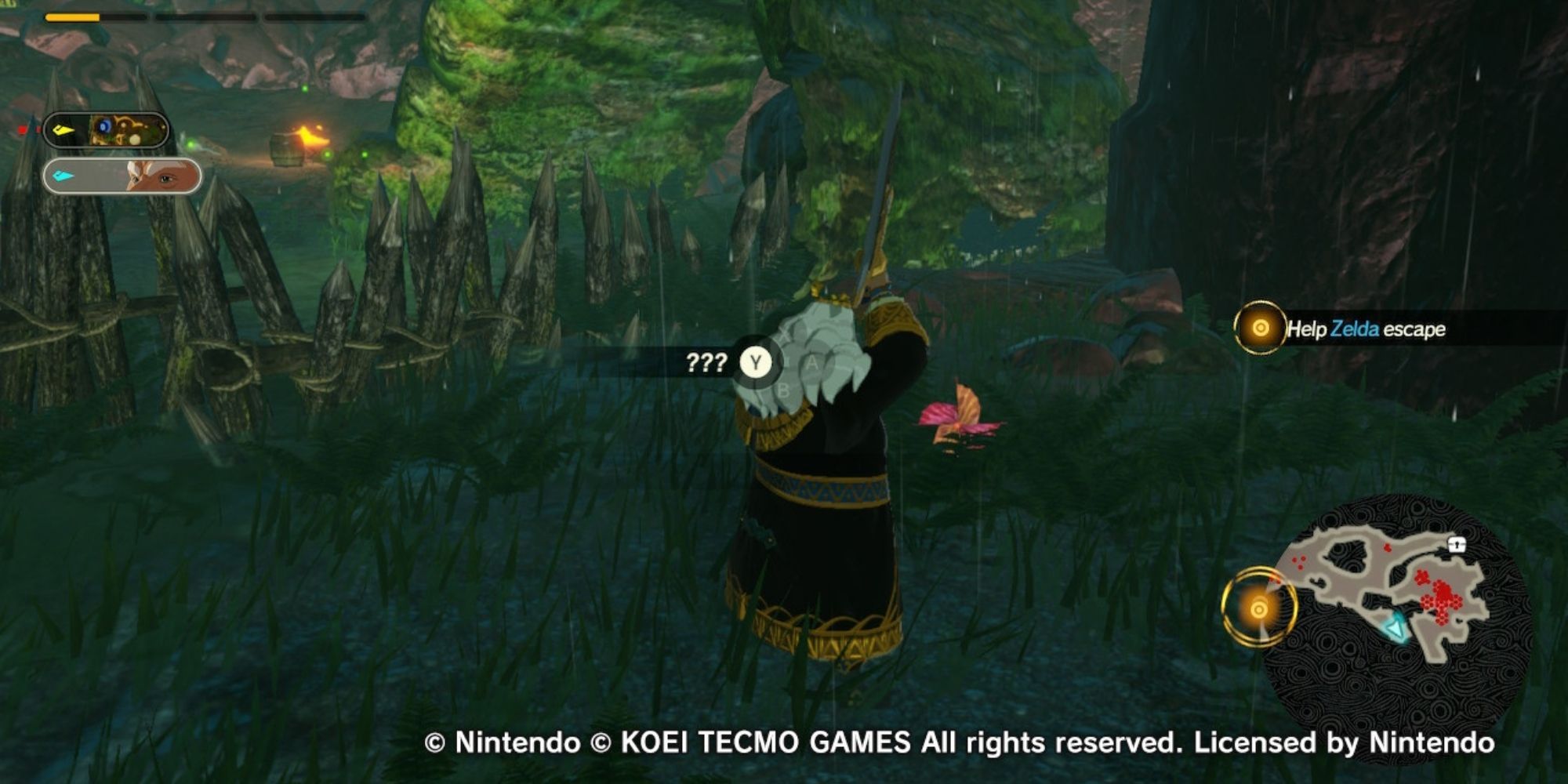 Now feel free to switch to whichever hero was following Zelda. She will progress south and then west – but you'll need to go east. There's an outpost in the farthest southeastern corner that you can capture and beside it is a little path with a Korok pinwheel at the end of it.
RELATED: Age of Calamity DLC: Guide And Pro Tips For Beating The New Royal Ancient Lab Challenges
Relic Crate Korok Seed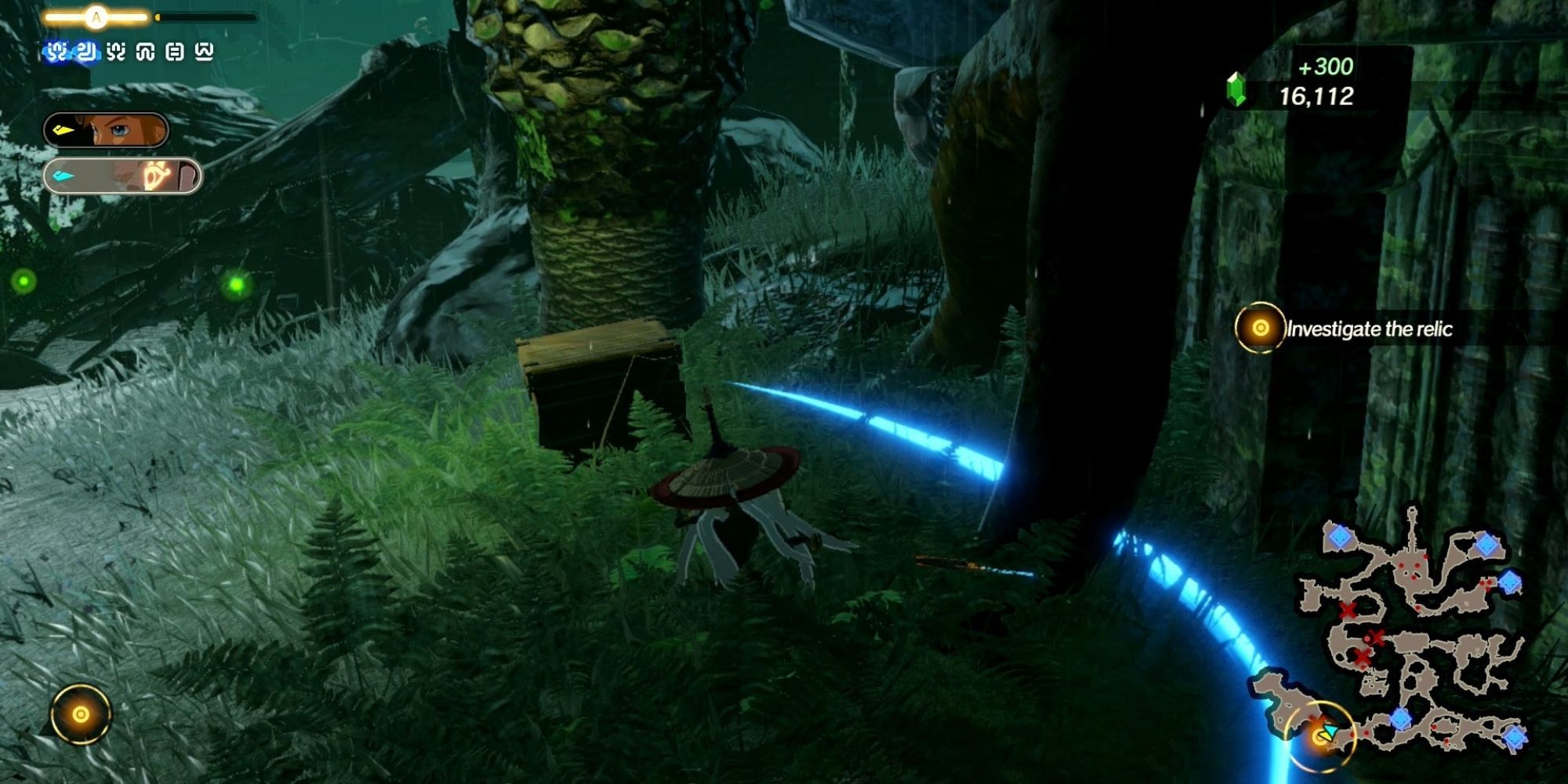 Again, feel free to keep following Zelda. Your group will reach a relic and Zelda suggests using the little white guardian's power to activate it. Before you do that, turn to the right-hand side of that path and break the lone crate under the palm tree to earn the final Korok Seed.
NEXT: Age Of Calamity DLC: Pro Tips For The Apocalyptic Difficulty Level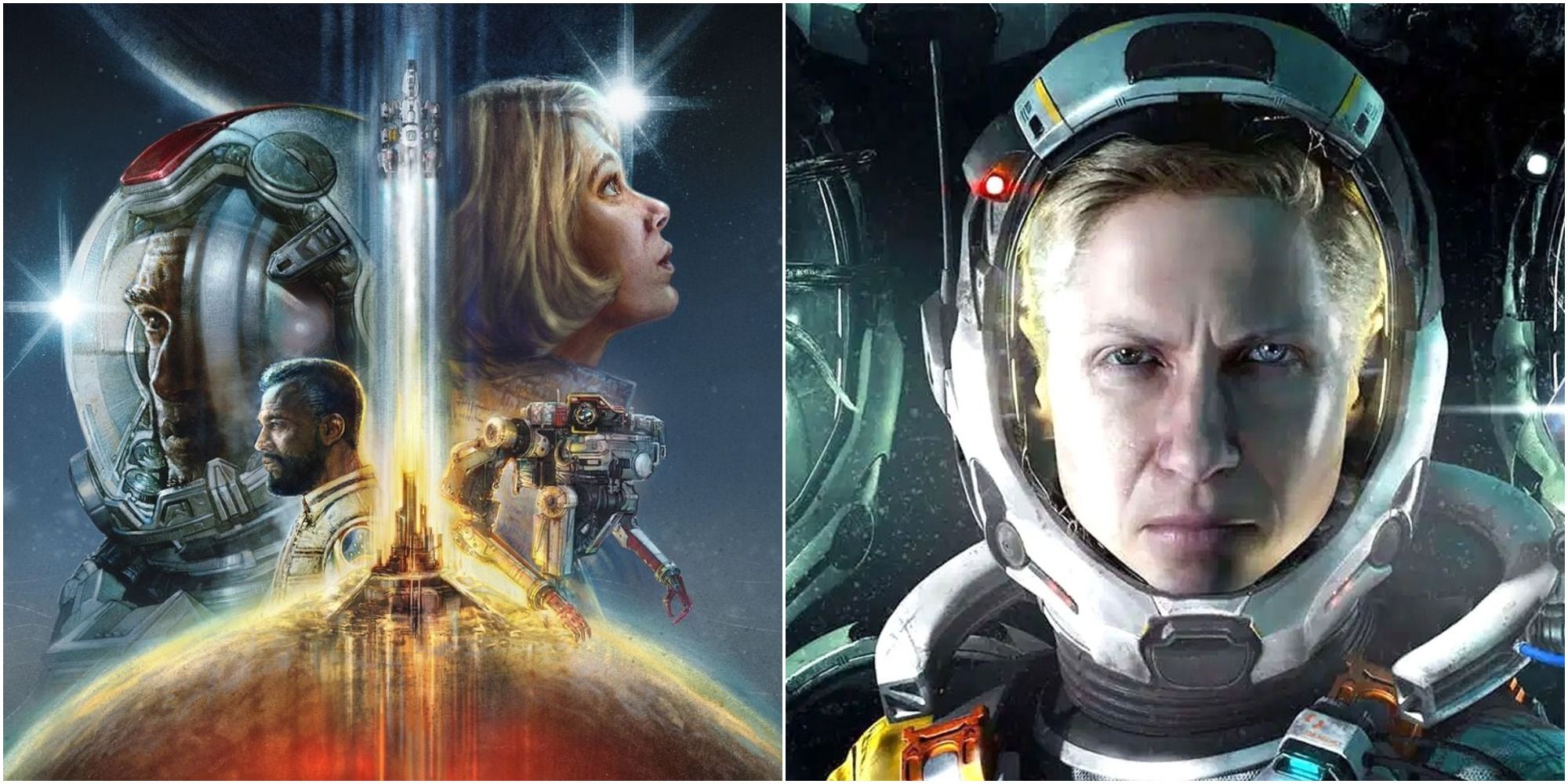 PlayStation boss Hermen Hulst has denied Sony's acquisition of Housemarque is a response to its rivals buying up studios of their own.
Guides
Hyrule Warriors: Age of Calamity
Gabrielle "Belle" Huston is a writer and long-time gamer based in Ottawa, Canada. Reach her on Twitter (@TheYavril) or by email ([email protected]). She's played video games for at least as long as she could write, and vice versa, which has led her to work for sites like The Gamer and the International Geek Girl Pen Pal Club. As a current undergraduate student of journalism, she's seldom away from her computer. Belle uses what little free time she has to play Guild Wars 2 with her partner, work toward that 5-star rating in Animal Crossing, and wonder when the new Dragon Age instalment is coming out.
Source: Read Full Article