A 24 Karat Gold Nintendo Wii Made For The Queen Is Up For Sale
A 24 karat gold-plated Nintendo Wii made for Queen Elizabeth II has been put up on eBay, currently for sale for $300,000. At first we weren't quite sure why the Queen was being dragged into this, but it's probably prejudice to assume she also doesn't fancy a bit of Super Mario from time to time, right?
While your initial response might be to scoff at all this and wave it off as a total scam, there's quite an interesting tale behind it that mind change your mind. Or not, whatever.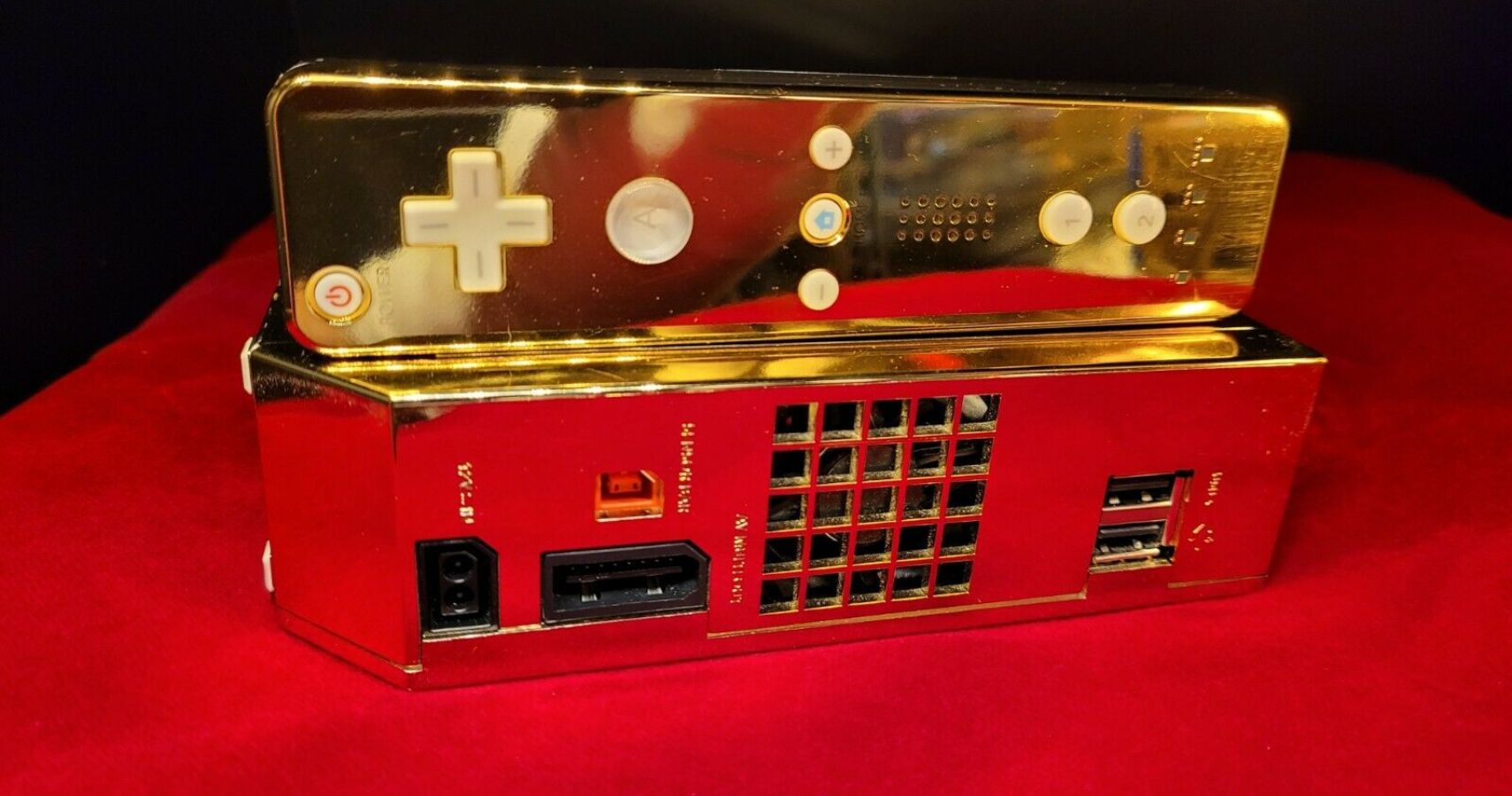 In 2009, video game company THQ commissioned this console – which is legitimately 24 karat gold-plated – to promote their Big Family Games franchise (which you've probably never heard of). The console was then sent to the Queen, all thanks to an article from a year before which claimed that she loves a good old game of Wii bowling. THQ's eagle-eyed marketing team obviously spotted that, and thought they'd milk it for all it was worth.
The sad part is that the console never even reached Her Majesty the Queen anyway, thanks to the obvious security constraints you would expect. Then to top it all off, THQ went bankrupt a while later.
A collector known as Donny who works for Console Variations managed to buy the thing in 2017, but kept it hush-hush for two years. That was until he got approached by YouTube video game journalism channel People Make Games for an interview about the "famous lost console" which he now has in his possession.
After keeping the golden Wii in a glass display cabinet for a few years, Donny is now ready to pass it onto the next collector. "The reason why I am selling it is simple: Moving on with life," he said in another interview hosted by Console Variations.
Donny does assure us that the console is indeed in good working condition, in case whoever buys it would actually risk taking it out its display case anyway. And to ease the mind of any prospective buyer, Donny does claim to have all the documents, emails, signatures, and serial numbers indicating its authenticity.
So, still think it's all ridiculous? Probably. Still, learning about the Queen's Golden Wii is something you probably didn't expect to do today, so you're welcome.
Source: Read Full Article