10 Best Racing Games On Steam
PC gamers who enjoy their hobby via Steam are treated to a cornucopia of racing games. From realistic sims to arcade-style racers and everything in between, Steam houses some truly exceptional racing experiences. Racing games cover a wide variety of themes and styles with some opting for a photo-realistic type of experience and others providing a more cartoon-like aesthetic, as examples.
Whatever type of racing games you are into, you are sure to find a plethora of them on Steam, however, not all of them will cross that finish line in first place. If you are looking to burn some rubber, put the pedal to the metal, and blaze across myriad racing environments, then be sure to check out the following top-tier racing games on Steam.
10

Forza Horizon 5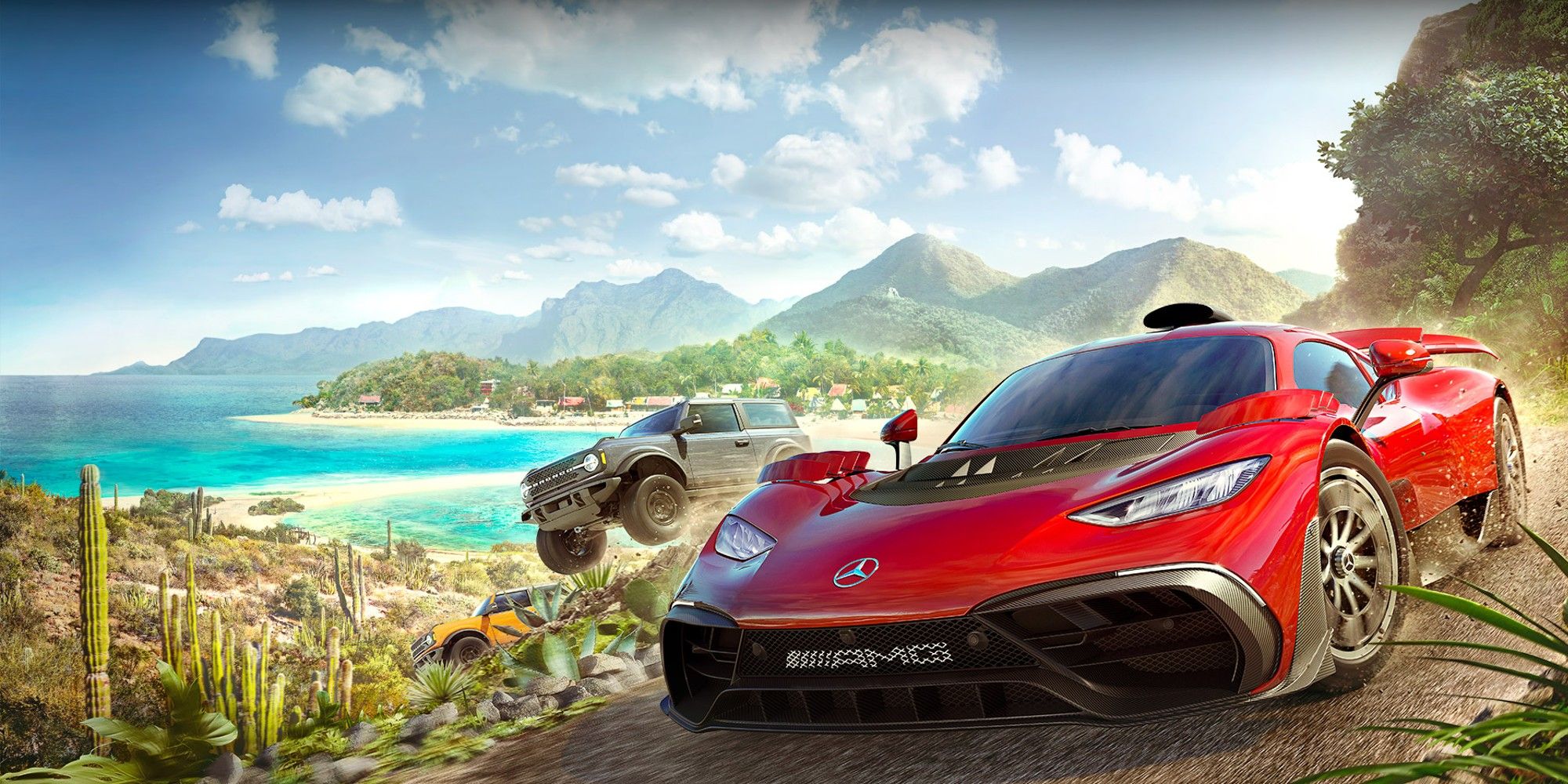 Forza Horizon 5 takes what made the previous Horizon games, namely, wide-open driving expanses, hundreds of vehicles, and plenty of in-game challenges, and then dials everything up to eleven. Taking place in a Mexico-inspired location, Forza Horizon 5 sees you driving around beaches, deserts, jungles, and volcanoes.
The arcade-style racing feels instantly familiar to anyone that played the previous iterations, however, the content here on offer is at times, overwhelming, but, in the best way possible. The mixture of biomes and racing events makes Forza Horizon 5 an utter joy to play.
9

Wreckfest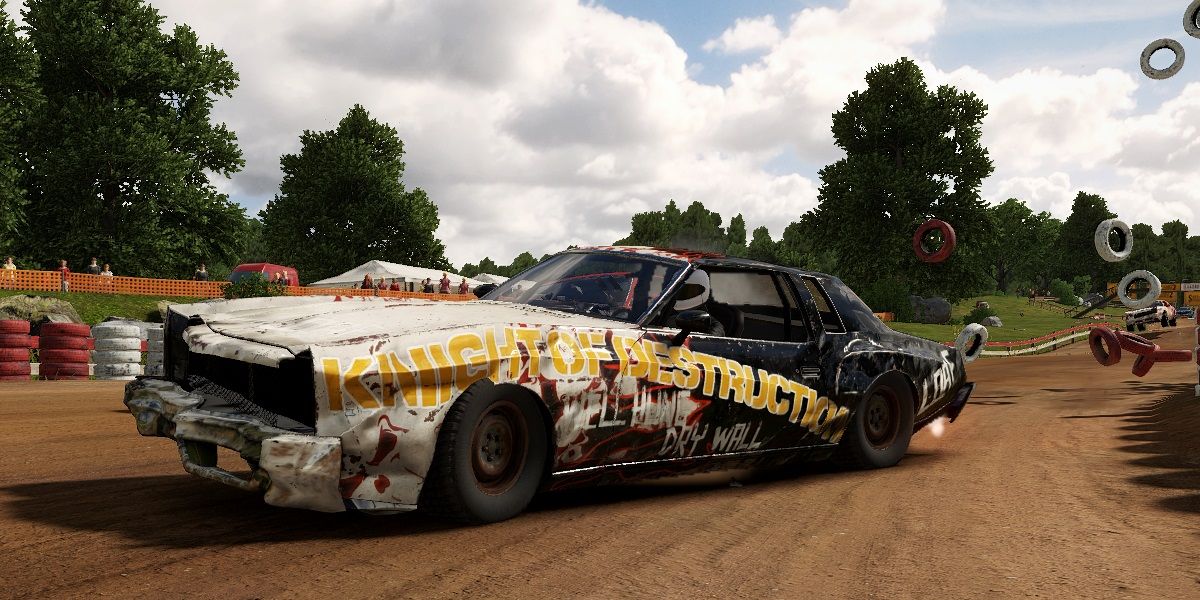 Combining the best of off-road racing and demolition derbies, Wreckfest is a game brimming with style and substance in equal measures. The whole goal of Wreckfest is to take your hefty vehicles and smash them into other vehicles. Yes, it's as fun and simple as it sounds. However, this game also relishes in all things off-road, with plenty of mud and dirt thrown around.
What makes Wreckfest such a special game for racing fans is that almost every aspect of the experience can be customized and tinkered with, in order to make each race or derby feel different. This is high-octane racing gameplay at its finest.
8

Project Cars 2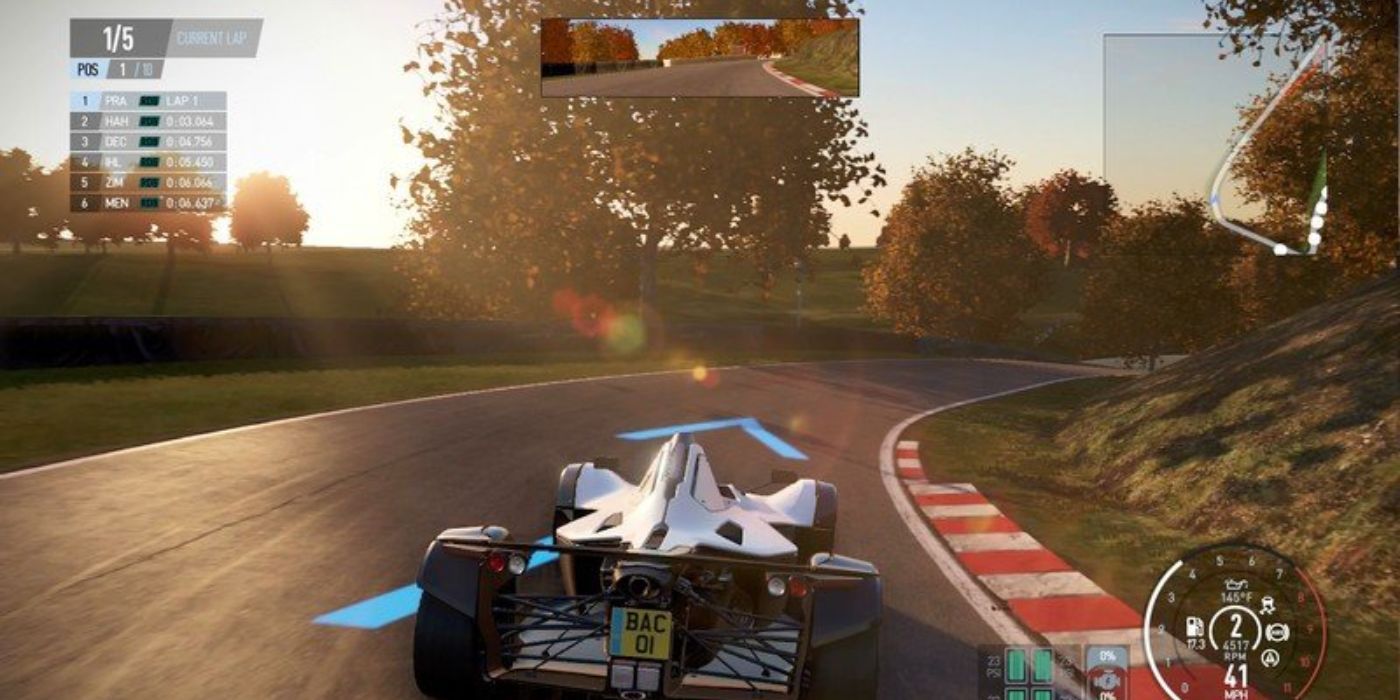 For those of you who want your racing experience to feel a bit more challenging and realistic then look no further than Project Cars 2. This follow-up to Project Cars provides you with hundreds of real-world cars, finely tuned vehicle handling, and a lengthy career mode to progress through.
Project Cars 2 seeks to immerse you into its racing game world with dynamic weather effects, a full day/night cycle, and plenty of championships to keep you driving forward. If the sheer graphical prowess of this game doesn't suck you in then its breadth of content offerings surely will.
7

Burnout Paradise Remastered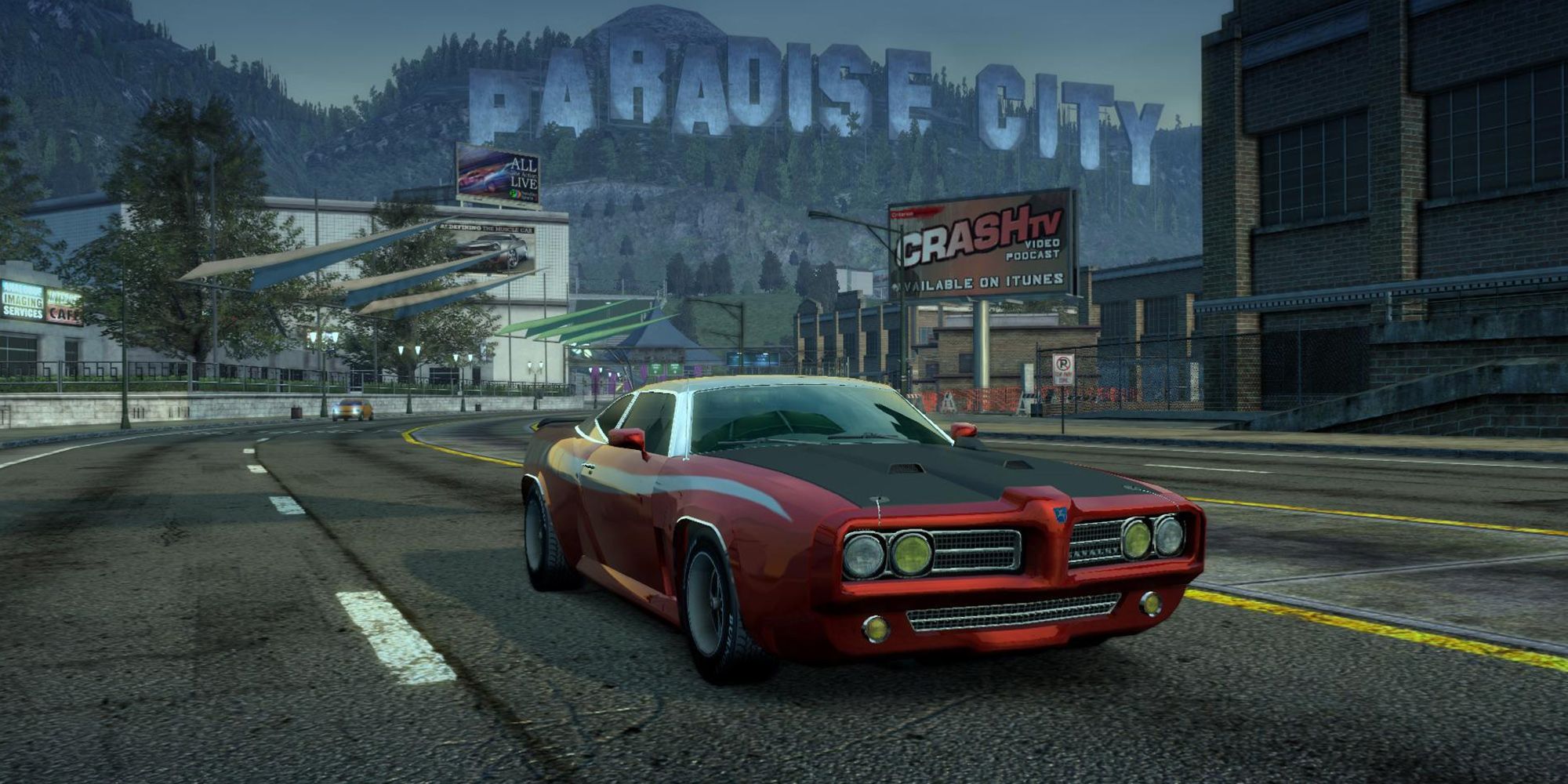 The original Burnout Paradise (before its remastered moniker) sought to reclaim the crown that the immaculate Burnout 3: Takedown held so dearly. The Burnout series is known for intense high-speed arcade racing through finely tuned tracks. Of course, when things don't go your way, you can always smash into your rivals for even more shenanigans.
Burnout Paradise Remastered continues the incredibly driving that was made possible in Burnout 3, but this time takes place on the open-world streets of Paradise City. One aspect that made this game unique was that each intersection acted as a new event or racing start point, something that helped the game to feel seamless and dynamic.
6

Redout: Enhanced Edition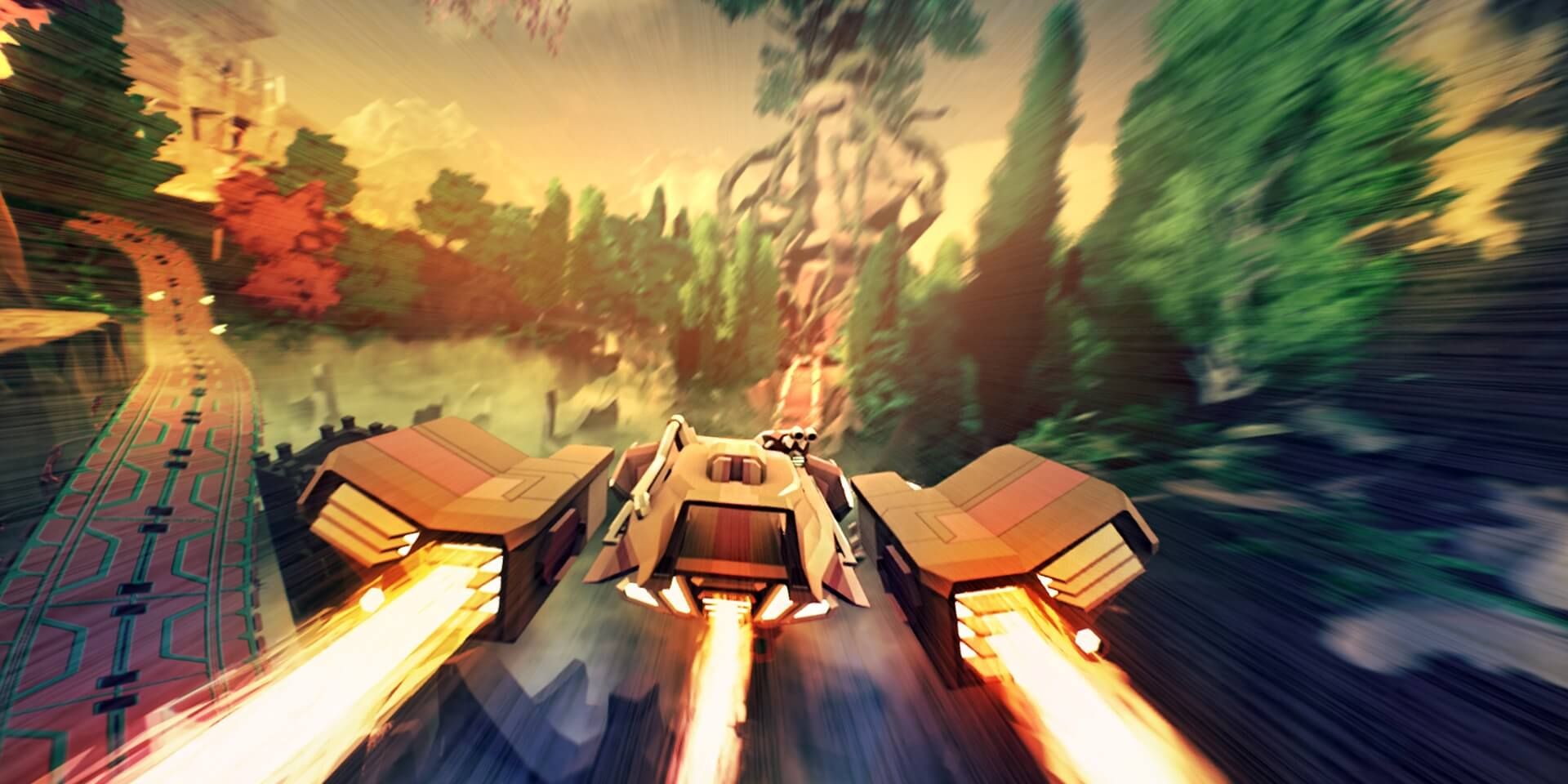 For something completely different yet still incredibly enticing, look no further than Redout: Enhanced Edition. While a sequel in the form of Redout 2 is now available, it's the original incarnation that stands the test of time for fans of sci-fi racing games like Wipeout, F-Zero, or Extreme-G.
Redout: Enhanced Edition sees you blazing across sci-fi and cyberpunk-style tracks with immense speed, again, harkening back to early arcade racers. Fans of arcade racers will really enjoy Redout since it provides a tight-handling model that is easy to get to grips with but takes a good deal of time to master.
5

Speedrunners
Eschewing traditional vehicle racing in favor of on-foot parkour platforming, Speedrunners is as much a racing game as it is a top-tier 2D multiplayer platformer. While this may not look like a racing game on the surface, dig a bit deeper and you will quickly learn that guiding one of your runners through the myriad stages takes skill, precision, and patience.
The setup in Speedrunners revolves around a group of speedrunning superheroes who must outwit each other in this cartoony sci-fi world. Being able to play this game in local multiplayer with friends or family, with bots, or online, makes it a real treat for a racing-adjacent game on Steam.
4

Team Sonic Racing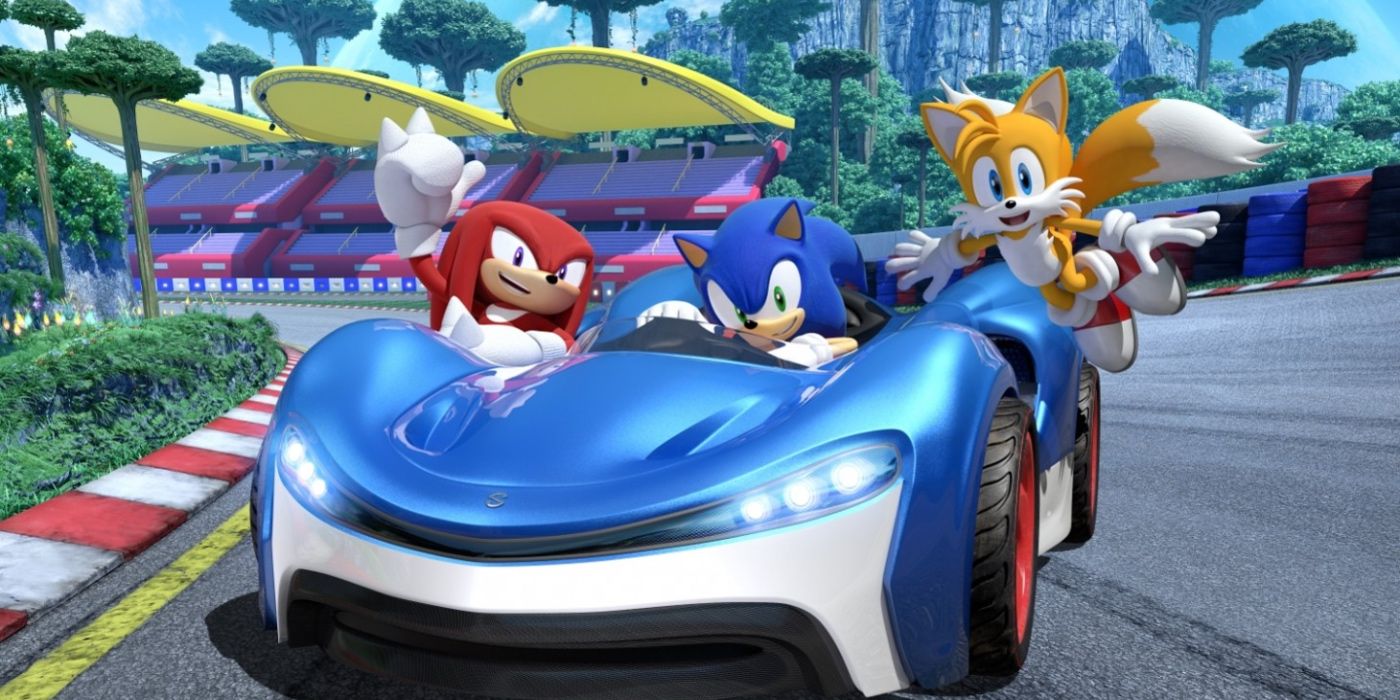 Fans of high-speed racers, kart racers, and cartoon-like games should look no further than Team Sonic Racing. This Sonic-themed racer is simply a blast to play, especially in multiplayer, which is what the games seems to be designed around. In Team Sonic Racing, you will guide Sonic and his pals through a host of colorful and wacky environments while trying to take out your rivals with unique offensive and defensive pickups.
The team element comes into play all throughout a race since winning doesn't just depend on your racing prowess alone but on the entirety of your racing team. You can even customize your vehicle to make it fit your preferred style.
3

Need For Speed: Hot Pursuit Remastered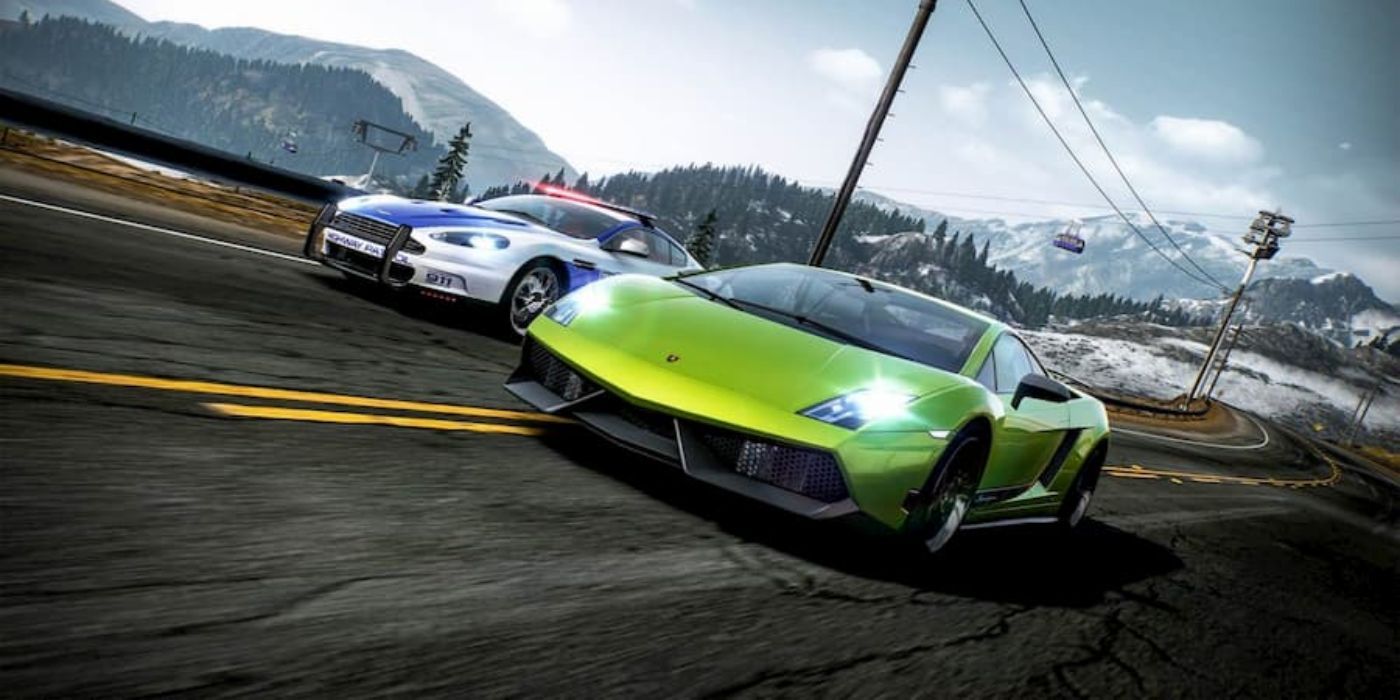 The Need for Speed series as a whole has really gone through some highs and lows, however, Need for Speed Hot Pursuit from 2010 was easily one of the best in the entirety of the franchise. While not necessarily needing a remaster, EA went ahead and refreshed this beloved arcade racer in the form of Need for Speed Hot Pursuit Remastered, to great success.
The gameplay here blends two distinct styles, namely, playing as an outlaw driver or playing as a cop. While both roles required you to master the top-notch driving controls, it felt completely different playing as an outlaw trying to evade the cops and vice versa. The sense of speed in this game is incredible and this remaster shows why the Need for Speed franchise might still have some life left in it.
2

Grid Legends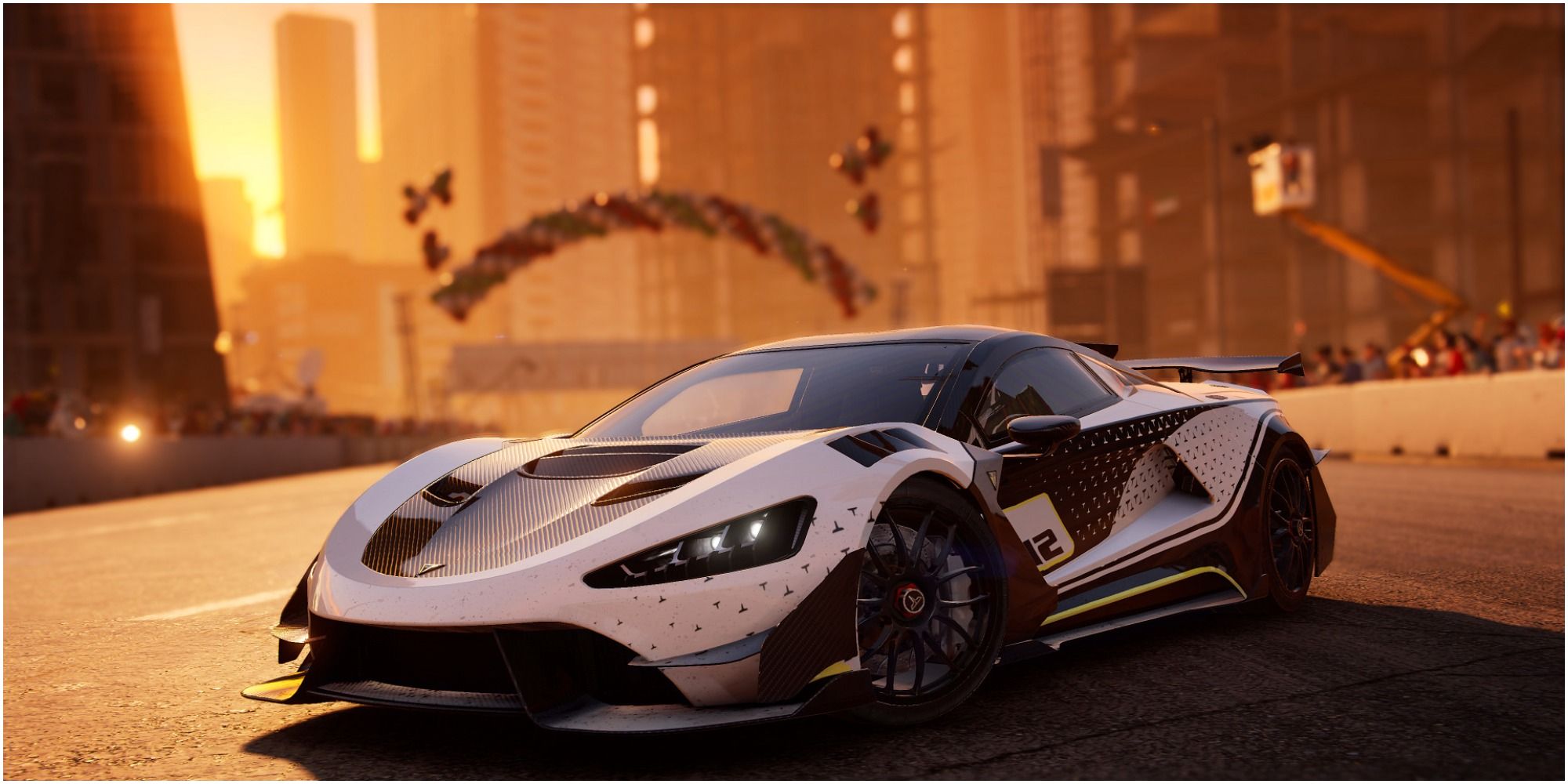 Grid Legends is one of those unique racing games that seeks to tell a globe-trotting immersive narrative while still offering a blend of simulation and arcade-style racing. Story modes in racing games can be somewhat hit or miss, however, Grid Legends shows that a compelling narrative is, in fact, possible.
The highlight of Legends is easily the robust career mode that sees you take your racer through a host of intense races all across the world. Your goal is to make your racer the ultimate victor in the sport, something that will require patience and dedication.
1

Dirt 4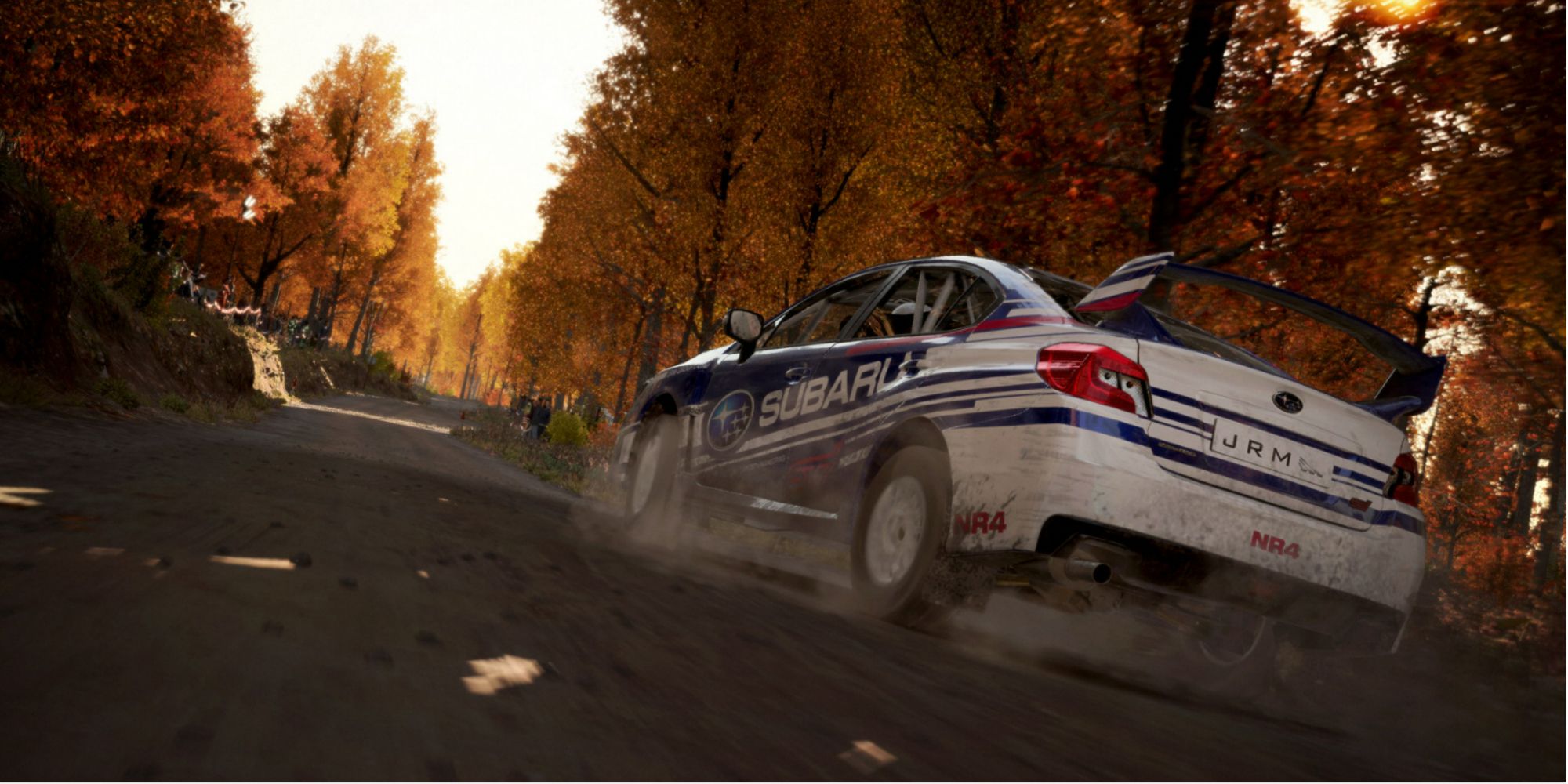 While any of the mainline, numbered Dirt games could go on this list, it's Dirt 4 that truly stands above the rest. For the uninitiated, Dirt 4 is an off-road rally racing game that eschews the punishing simulation focus of the Dirt Rally series in favor of an accessible arcade-style rally racing game.
Dirt 4 immerses you right away with its intricate yet accessible driving and handling model, host of wonderful and globe-spanning locations, and, of course, incredible rally cars. The game does feature a career mode but you can also enjoy races independently with plenty of customization along the way.
Source: Read Full Article