WePlay! VALORANT Invitational hits playoffs, G2 & NiP remain could get a rematch in the finals
Day three is behind us at the WePlay! VALORANT Invitational and that means playoffs! Only four teams are moving forward with fish123, G2 Esports, Need More DM, and Ninjas in Pyjamas making the cut.
Nolpenki couldn't keep up with Need More DM in their meeting on the day, falling 2-0 and being eliminated from the event. It was the only 2-0 of the day as well as fish123 gave up a map to PartyParrots but were able to secure two of their own to move into the playoffs.
Next up was the match we've all been waiting for between NiP and G2. The map went the distance with G2 taking the series thanks to a strong third map performance from Jacob 'pyth' Mourujärvi who finished with 21 kills alongside 4 plants and a defuse for his team. It's worth talking about David "davidp" Prins' performance in his teams map win, however, as the Belgian player finished the 13-5 map with a whopping 29 kills, 7 assists, and only nine deaths.
While fish123 is another team to keep your eyes on, a rematch between G2 and NiP is certainly something nobody would be surprised to see in the grand finals and thanks to the bracket, it's very possible.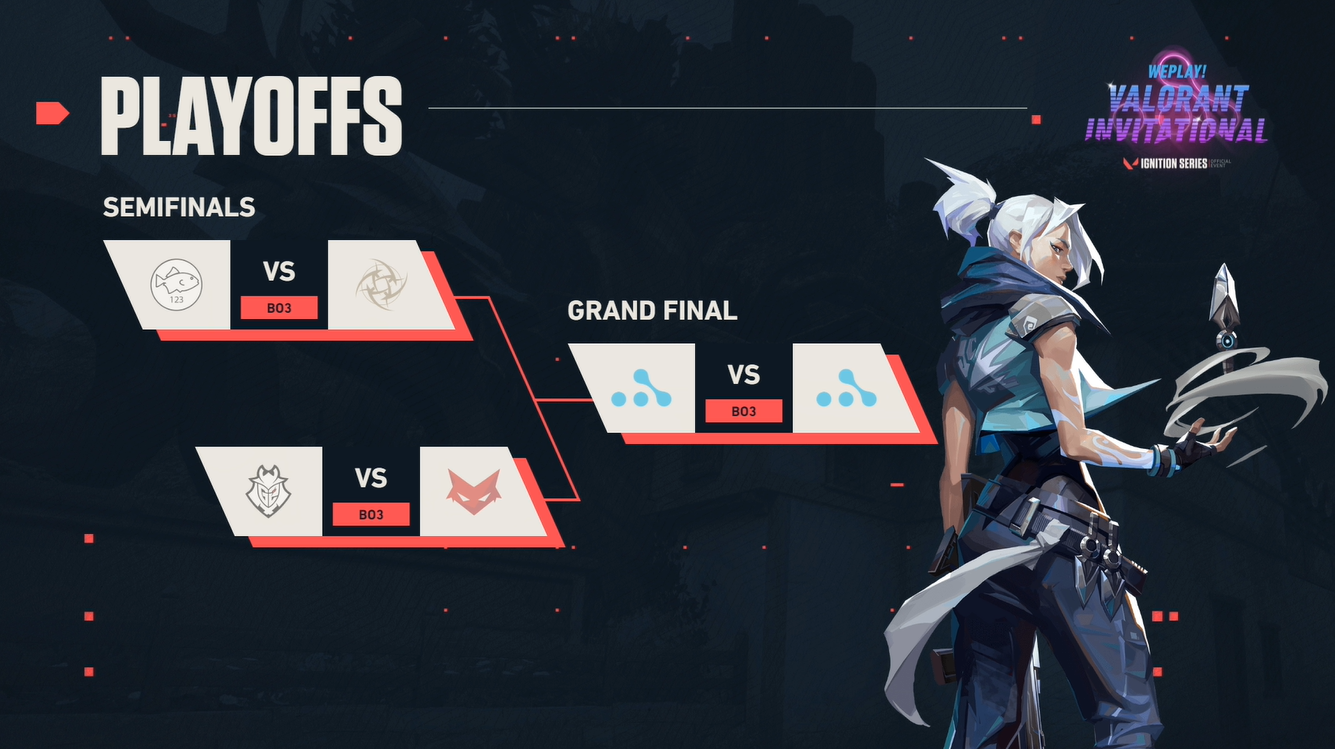 You can check out the results for day three here: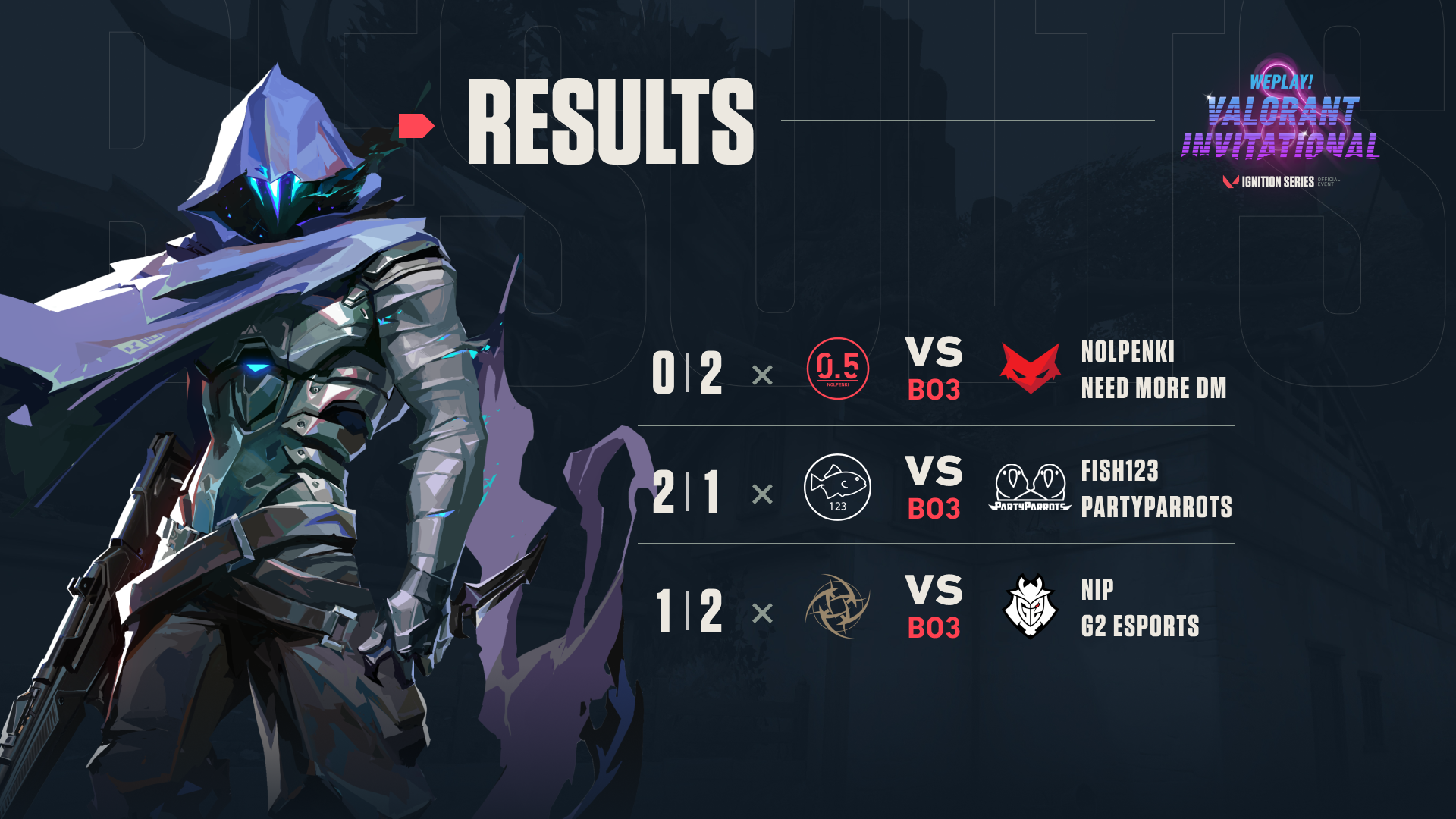 You can find more detailed match results including the round differential below: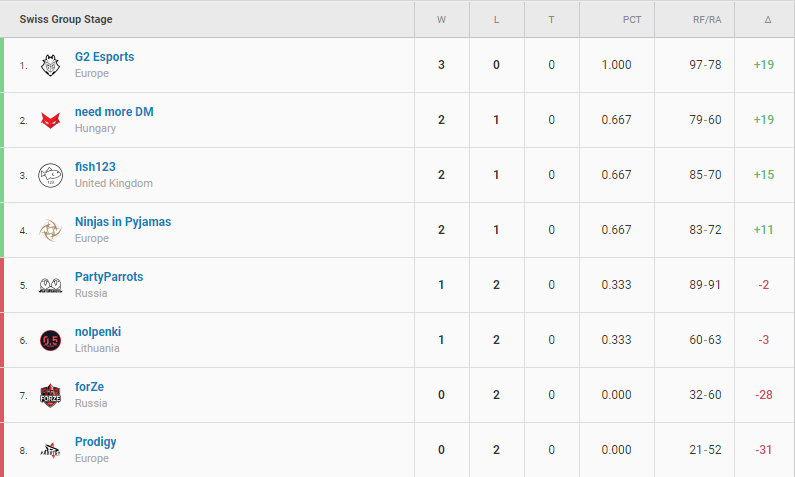 Want to discuss this and other news with the author? Check him out live on Twitch where you can ask questions!
Source: Read Full Article