Ubisoft reportedly launching FPS battle royale named 'Hyper Scape'
The battle royale trend doesn't seem to be dying down by any means in 2020. According to esports insider Rod "Slasher" Breslau, Ubisoft Montreal is developing a new FPS battle royale named "Hyper Scape." There's been no mention of this title whatsoever online, so this is breaking news to most in the community. Apparently, the FPS is a futuristic take on BR, which is a time period that's lacking in the genre. Hyper Scape will supposedly launch into closed beta next week, with an open beta following shortly thereafter.
To view this video please enable JavaScript, and consider upgrading to a web browser thatsupports HTML5 video
descriptions off

, selected
captions and subtitles off

, selected
This is a modal window.
Beginning of dialog window. Escape will cancel and close the window.
End of dialog window.
Hyper Scape arrives in the battle royale genre
While there's absolutely no way to verify this information, Slasher is well-known for his accurate sources. He was among the first to report DrDisrespect's recent Twitch ban and has provided a plethora of other gaming-related news and leaks over the years. So, though this intel is unverified, the direct source it comes from is reliable.
Slasher states that Ubisoft Montreal – the developers behind franchises like Assassin's Creed and Rainbow Six Siege – have been quietly working on Hyper Scape. The FPS is said to take place in a "futuristic virtual world."
Sources: today Ubisoft will tease a new game code-named "Prisma Dimensions", which is actually a new AAA multiplayer fast-paced FPS Battle Royale from Ubisoft Montreal (R6, AC) named Hyper Scape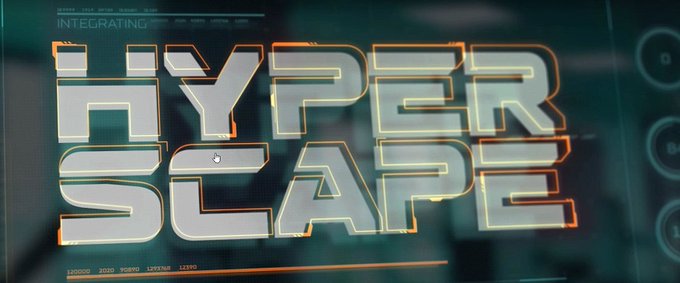 Sources: Hyper Scape is a free to play BR FPS set in a futuristic virtual world for both PC and consoles with the console launch coming later this year including crossplay. Hyper Scape goes into closed beta next week with open beta and full launch of the game on July 12th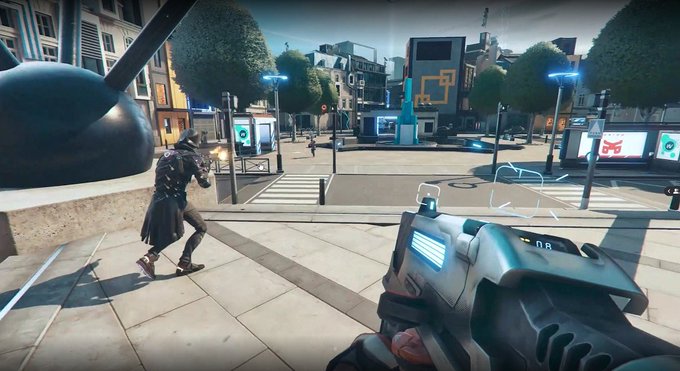 Mainstream BR titles haven't really explored a futuristic setting, so this could be a niche Hyper Scape slides right into. If the screenshot above is accurate, the setting does look interesting and dynamic.
Hyper Scape will reportedly launch into closed beta as soon as next week. Most likely, this portion of the beta will only be for streamers, game reviewers, and possibly Uplay+ members. However, after that period ends, the game will release for an open beta. We currently have no exact dates for either the closed or open beta.
Twitch playing a role?
One interesting tidbit from Slasher's reporting is the fact that Ubisoft's FPS will integrate Twitch like no other game. From the sounds of it, Twitch chat and streams can have a direct impact on any given match with random events. Another battle royale title, The Darwin Project, also tried this mechanic but didn't see mainstream success. Ubisoft is apparently hoping the opposite for Hyper Scape.
Image via Slasher
Supposedly, high-profile Twitch streamers and other gaming personalities have been invited to test out the game before the public. Perhaps we'll see how the Twitch integration works during this time.
What do you think of Hyper Scape? Let us know, and keep up with Daily Esports for all gaming news.
Source: Read Full Article