G2 to play fish123 in final as NiP falls in the semis of the WePlay! VALORANT Invitational
The semi finals are done and the grand finals of the WePlay! VALORANT Invitational is set! fish123 will meet G2 Esports in the finals to decide who will be crowned champions of the VALORANT Ignition Series event.
While many expected to see G2 Esports in this position, fish123's handling of Ninjas in Pyjamas was a bit more of a surprise given they'd lost this battle earlier in the event. Adil "ScreaM" Benrlitom's side bested David "davidp" Prins and company 2-1. Although NiP took the first map in a relatively convincing fashion, fish123 managed to bounce back the steal away the remaining two for the reverse sweep with the third and final map going into double overtime.
G2's 2-0 sweep of Need More DM wasn't exactly as tight as the latter would have hoped as they dropped the second map 13-7 on the back of a 27 kill game from Óscar "mixwell" Cañellas. It was a rough time for Norbert "Tigene" Pásztor who finished the second map -15 wit ha 3-18 record and an econ rating of 21.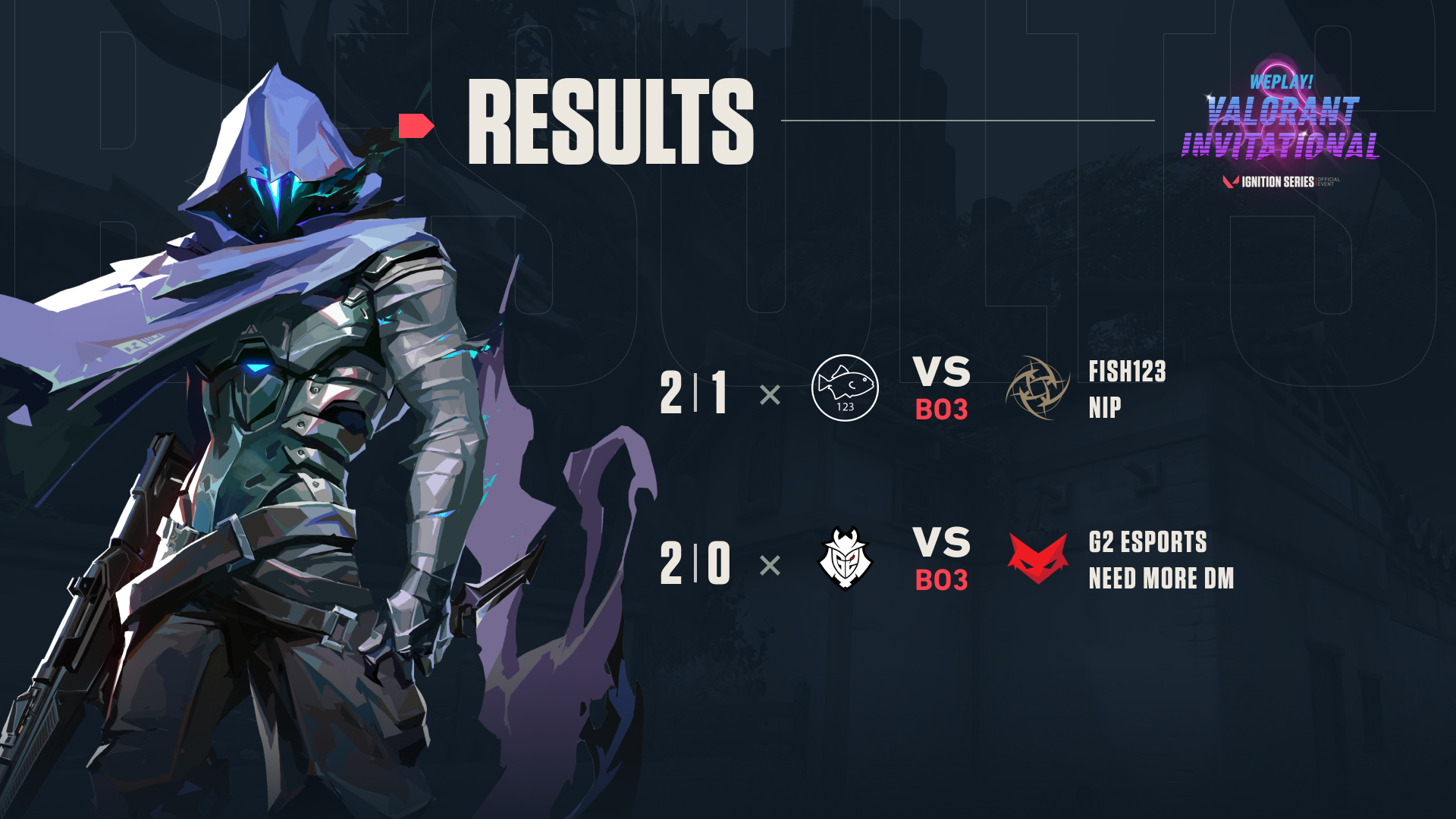 While fish123 were able to get revenge on NiP, G2 Esports have been the favorite throughout the event are are definitely still standing as such heading into the finals. G2 also took down NiP in their one meeting and are the only undefeated squad in the tournament. Counting fish123 out would be risky, however, and tomorrow's match should be one worth watching.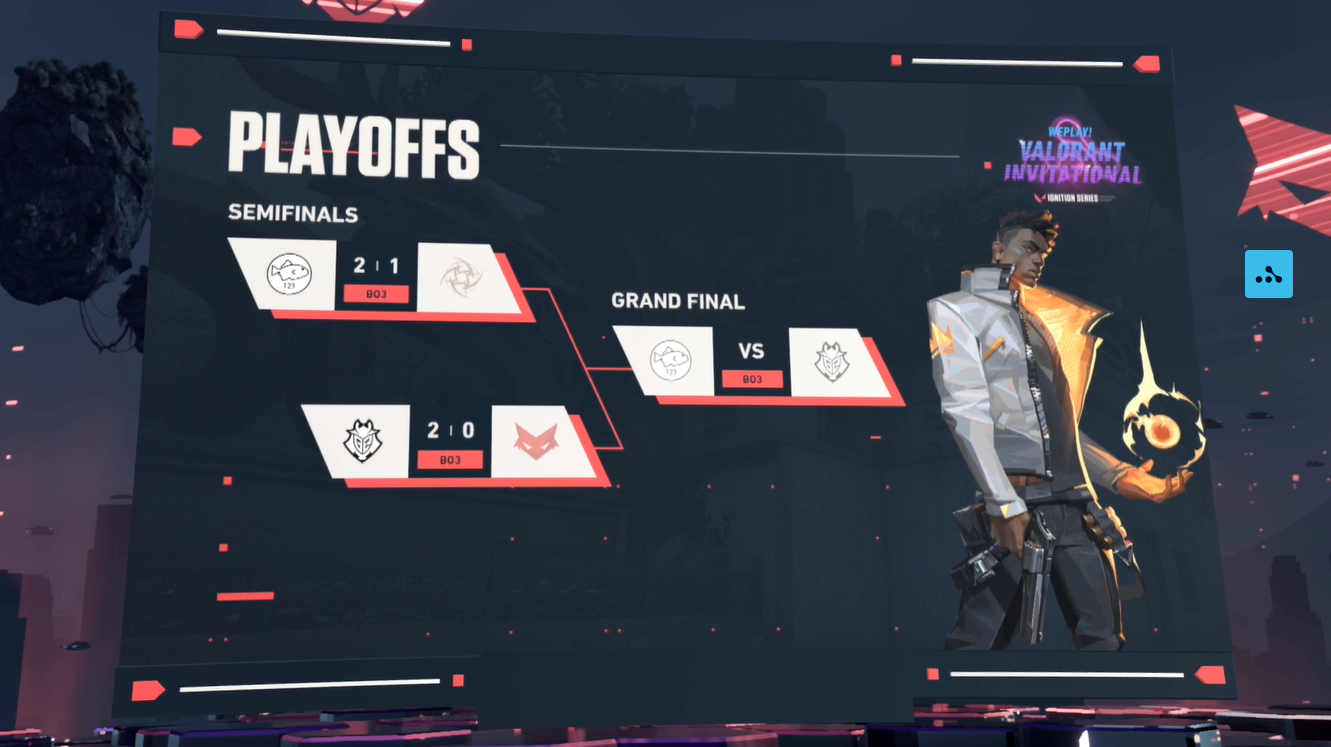 Source: Read Full Article